Birmingham is a city of 1.1 million people – and is known as the 'second city' in the UK. The city has a lot to offer, from world-class educational facilities to a thriving shopping sector to an extensive array of theatres, museums and galleries and booming cultural scene. Birmingham is home to two professional football teams, Birmingham City and Aston Villa, and for cricket fans, Edgbaston Stadium is located with the city and hosts matches at both test and county level.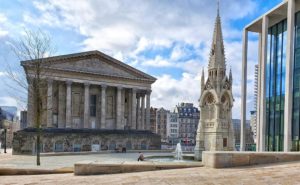 The city is centrally located in the UK and is a major transport hub on the motorway, rail, and canal network. This includes the West Midlands Metro – light-rail tram system. The city's rail network connects the city with many of UK's major cities including London (Euston and Marylebone stations), Edinburgh, Glasgow, Manchester, Bristol, Nottingham, Leicester and Newcastle. The city also benefits from a local rail service, which serves towns within the West Midlands region such as Bromsgrove, Redditch, Lichfield, Wolverhampton, and Walsall. Like other cities in the north of England such as Manchester, Sheffield and Nottingham – Birmingham boasts a light-rail tram network called the West Midlands Metro connecting the city to Wolverhampton.
Birmingham is one of Europe's youngest – and most diverse – populations (which is
set to grow significantly), and a place with a proud tradition of tolerance, friendliness and being supportive of all of its citizens. Boasting three world-famous, distinctive and celebrated great English cities – Birmingham, Coventry and Wolverhampton – the region is not only packed with incredible resources and amenities (including some of the UK's best schools, universities, cultural assets, entertainment centres, shopping malls, food & drink operators, sporting facilities and much more), it also has a uniquely warm and welcoming character. But despite being less than a couple of hours travel from London and with 90% of the UK population accessible within a four hour drive, the West Midlands is still a very affordable, flexible and spacious location.
Birmingham is also at the forefront of Europe's largest infrastructure project, HS2 – which is scheduled to arrive in the city by 2033. Once complete HS2 will form a new backbone of the UK's rail network, connecting eight out of ten of the largest cities in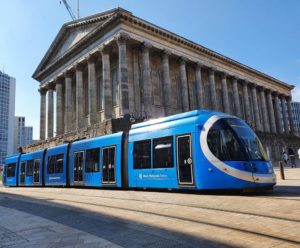 the UK, whilst simultaneously reducing journey times across the network. Journey times between Birmingham and London will be reduced to mere 49 minute once complete, unleashing the city's potential further and creating a more accessible rental market for many professionals.
In a prime position just nine miles to the east of Birmingham, Solihull is an attractive place to live and work, offering an easy commute, a host of amenities and a totally unique character. It has been named as the best place to live in the UK numerous times.
It offers a balance between city and country and boasts many fantastic leisure,
shopping and dining amenities, along with over 1,500 acres of parks and green
spaces.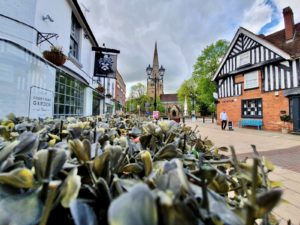 Birmingham Airport is located in Solihull, with regular international flights to some of the world's hottest destinations.
Over 100 languages are spoken in Birmingham and Solihull making them a melting pot of diversity and culture.
And in the past 10 years, the food and drink scene in Birmingham and Solihull has become the envy of the rest of the UK. The region boasts 11 Michelin stars, and has everything from Chinatown to the world famous 'Balti Triangle', alongside food and drink from every corner of the globe, stylish cocktail bars, thriving independent businesses and all of the major chains.
Learn more about our region below: