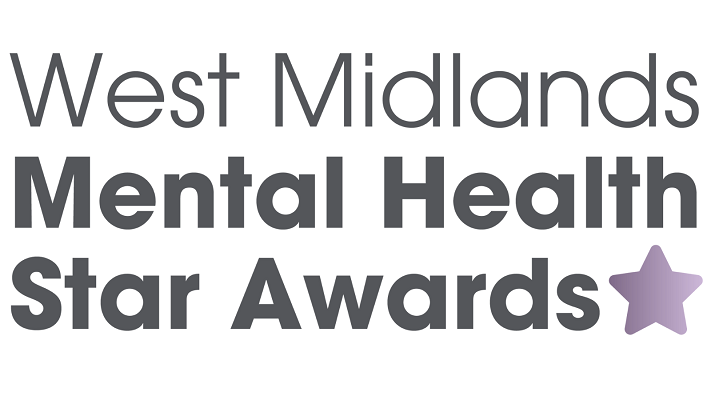 The West Midlands Combined Authority (WMCA) recently hosted the Mental Health Star Awards 2022, which celebrate the ground-breaking work being done across the region to improve mental health and wellbeing.
A number of nominees come from Birmingham and Solihull – one of whom is Vickie Pring, who works at The Royal Orthopaedic Hospital NHS Foundation Trust. Vickie was nominated in the Individual Over 25 category, which recognises people in the WMCA area who have 'gone above and beyond' to promote mental health and wellbeing in their area. She was nominated for her efforts to destigmatise disability at work and for her involvement in 'Seeing Beyond the Stigma', a photography and video exhibition featuring staff discussing their visible, and hidden, disabilities in the effort of breaking down barriers and starting conversations.
Vickie was involved in the project from its inception, from the application for NHS Workforce Disability Equality Standard (WDES) funding to featuring in the exhibition herself.
The physical exhibition is installed outside the hospital's Outpatients Department and you can see the online version here.
On her win, she said: "I was so surprised and honoured to win. The strength of all the nominations was strong, and it is exciting to hear such great work is happening in the region to support people with mental health issues and help everyone get support and education during such difficult times.
"Working at The Royal Orthopaedic Hospital is my first NHS job, and it has been brilliant to be in an environment where I can get support but also gain confidence to speak up and be heard about my experiences and how I wish for others to have that voice as well.
"I feel very lucky to have been given the opportunities I have been involved in, and to watch our staff networks grow. Together we are making positive change happen."
Elsewhere, the Living Well Consortium was nominated in the Collaboration category, which recognises individuals and organisations who have come together in a new way during the pandemic to support the mental health and wellbeing of local people.
The online event was hosted by Paul Sinha from ITV's The Chase.
This year hundreds of nominations were submitted which recognised acts of heroism and innovation that have helped people within our communities get through life during the Covid-19 pandemic. These acts will also heavily influence the work of the new Mental Health Commission as it reports later in 2022.