Representatives from across the Birmingham and Solihull Integrated Care System (BSol ICS) have been celebrating the contribution of some of those involved in the region's Covid-19 Vaccination Programme.
Staff from ICS partner organisations came together to say 'thank you' to the staff currently working as part of the programme.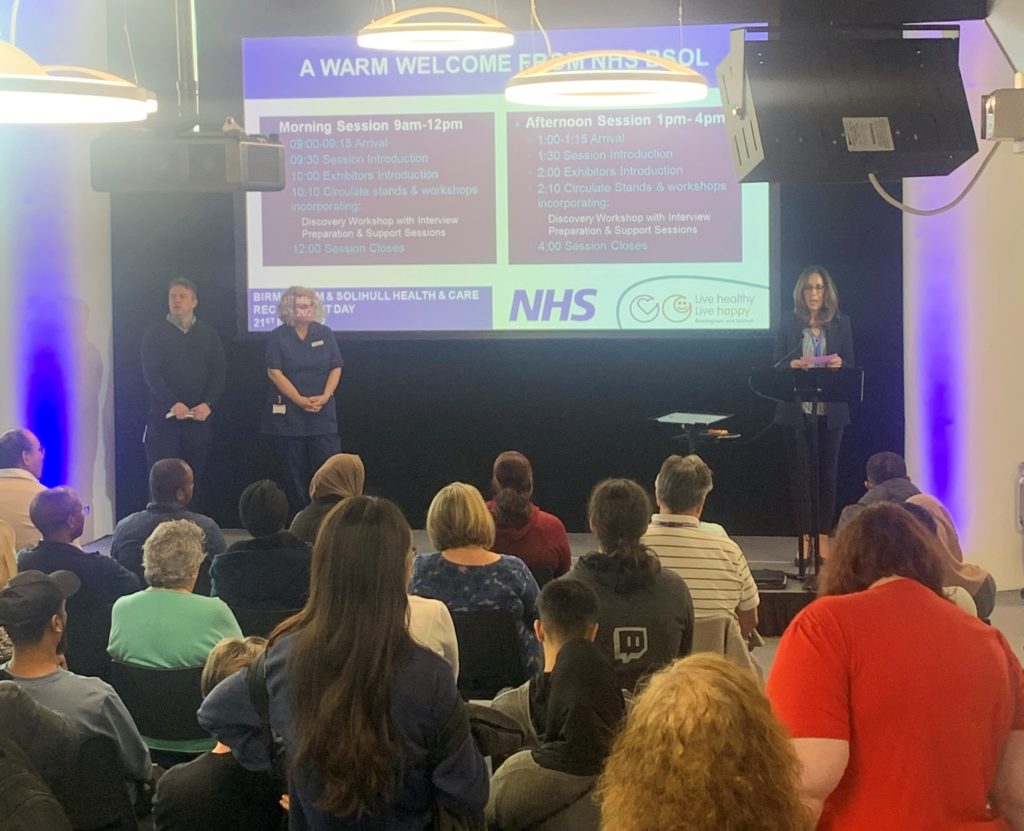 Thank you speeches came from some of those involved in the inception and delivery of the vaccination programme, including Kate Woolley, Tracy Nightingale, Kymm Skidmore, Mark Weston and Jane Stallard (pictured above). They thanked staff for their commitment and dedication to the programme over the last 12 months and outlined "the sheer volume of work that has been delivered, with over 2 million vaccines delivered."
The event at Millennium Point, the home of the biggest Covid-19 vaccination centre in Birmingham, also gave ICS colleagues an opportunity to showcase other further employment opportunities within the NHS, as attendees had the opportunity to talk to people from organisations across Birmingham and Solihull about various roles.
Exhibitors included all five of the major NHS trusts in the ICS, as well as Proud to Care, the Birmingham and Solihull NHS Training Hub and the BSol Reservists Programme; a new workforce who will support NHS and social care during targeted healthcare campaigns or when there are surges in activity, such as during winter pressures, and provide a defined time commitment to utilise their experience and knowledge in a variety of health and social care settings.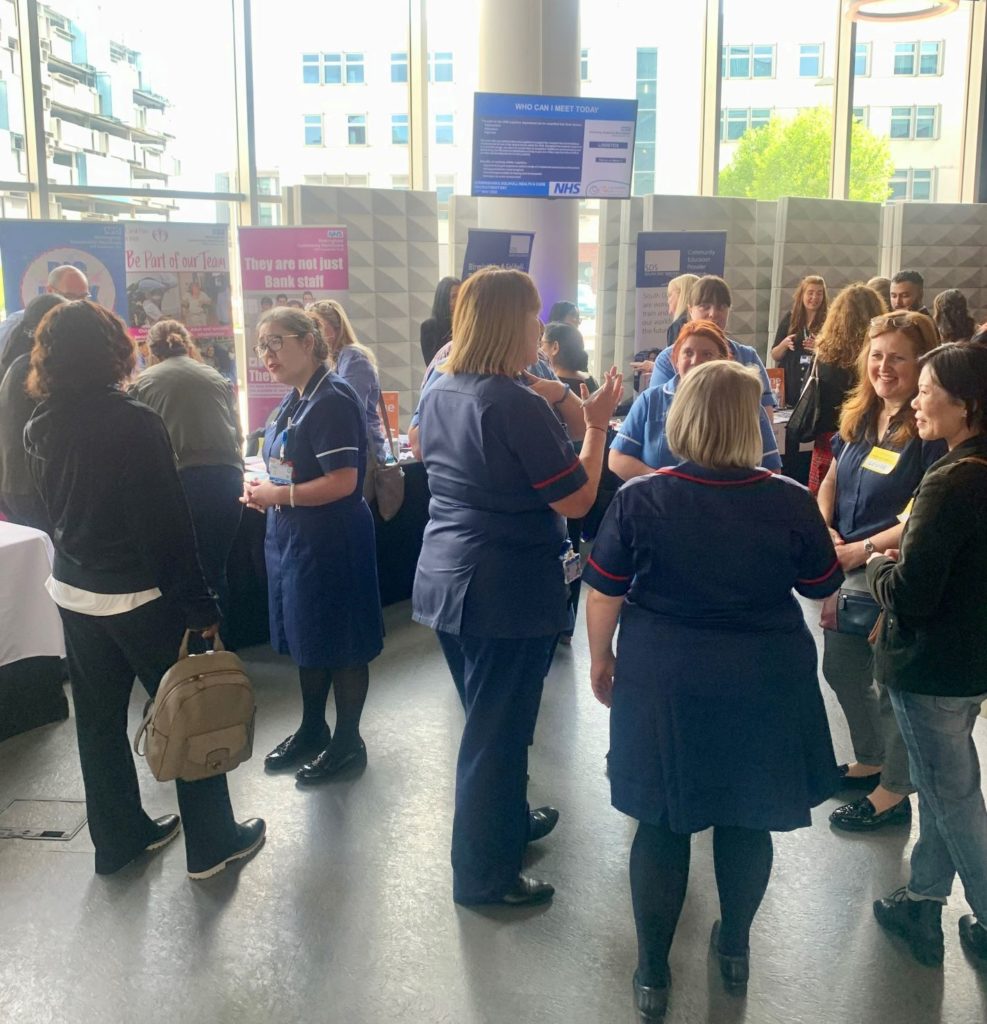 There were areas set up for small group sessions and one-to-one interviewing. 15 attendees took part in interviews and seven were issued job offers on the day.
One attendee said: "Today has been fantastic. It's amazing to feel valued for what we have achieved but even more so that there are opportunities going forward to stay with the NHS. I'm not ready to retire!"
Another added that it was nice to see the range of jobs on offer and that some require no previous experience and are flexible.